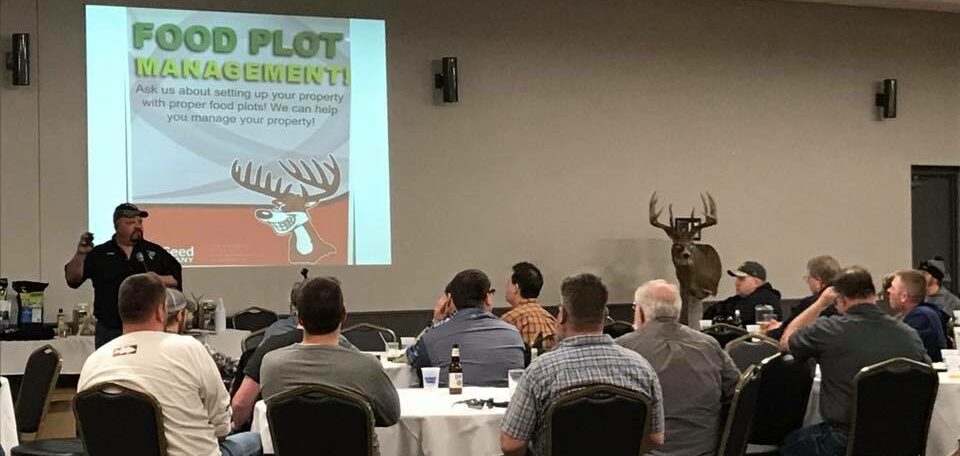 If you missed the Wisconsin State Hunting Expo in Green Bay, don't worry! There's plenty of opportunities coming up to visit with the HB Seed Team or hear Doug speak on the topic of food plots. Here is the current expo and seminar schedule; we will post additional details and updates as we get them.
Tuesday, March 26, 6 – 7:30 pm | Seminar at Scheel's in Appleton, WI
March 29 – 31 | Outdoor Life/Field & Stream Expo at the Alliant Energy Center in Madison, WI
Multiple Seminars in Madison:

Friday, March 29 at 8 pm, Room D

Saturday, March 30 at 1 pm & 5:30 pm, Room D

Sunday, March 31 at 12:30 pm, Room D

Saturday, April 6 | Milwaukee Area | More details to come
Sunday, April 7 | Milwaukee Area | More details to come
Saturday, April 13, 10 am, doors open at 9:30 am | Seminar in Norton, Ohio | Download Flyer
Friday, April 26 | Seminar at Stadium View Bar in Green Bay
August 2-4 | DeerFest | West Bend, WI
Check back for more info, and we'll be sure to remind you as events approach. Follow us on Facebook or Instagram to stay up to date!